Terreal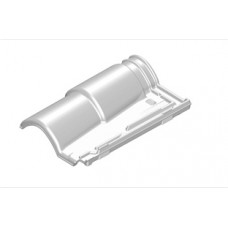 Brand:
Terreal
Product Code:
CLEAR TILES & GLASS TILES
Availability:
In Stock
INTRODUCTION & PRODUCT SPECIFICATIONS
Available for each profile, made either in glass or in high quality, weather proof high strength translucent Polymethyl methacrylate (PMMA) acrylic. It will provide continuous natural light, helping to reduce your electricity bills.


Clear Tiles
Advantages
• Terreal Clear Tiles are made from high quality polycarbonate which allows up to 90% natural light transmission.
• Terreal Glass Tiles are imported from France and are very durable.
• Both Terreal Clear and Glass Tiles are design to interlock seamlessly with Terreal clay roofing tiles.
APPLICATION
STEP 1
Choose clear tile or glass tiles, in accordance with existing clay roof tiles. Count number of tiles required to cover selected area.

STEP 2
Remove existing clay tiles from selected area.

STEP 3
Install clear tiles or glass tiles, using standard tile installation method. Interlocking areas can be sealed with silicon for additional water tightness.
Write a review
Your Name:
Your Review:
Note: HTML is not translated!
Rating:
Bad
Good
Enter the code in the box below: