Terreal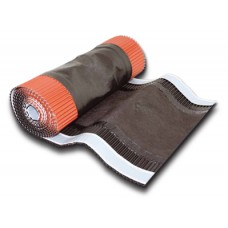 Brand:
Terreal
Product Code:
DRY FIX PREMIUM™
Availability:
In Stock
INTRODUCTION & PRODUCT SPECIFICATIONS
Terreal Dry Fix™ Premium is a perfect solution for hip and ridge, providing better and neat finishing, as well as advanced ventilation. Terreal Dry Fix™ Premium has an aluminium skirting with a stretching factor of 30%, giving it perfect ability to mould on tile surface.

The substructure has to be cleaned and dried before application.

Advantages
Aluminium skirting
• highly durable and weather resistant
• durable UV-resistance
• fully recyclable

PP-fleece
• ventilation square according to DIN 4108 part 3
• rain access protection

Butyl adhesive strips
• fastening on tile surface
• additional rain protection
COLORS AVAILABLE
Terracotta
Lead
APPLICATION
STEP 1
Place the roll well centred on the ridge batten
STEP 2
Remove the protective foil from the butyl adhesive strip
STEP 3
Press the roll step by step on the tile surface Stretch the corrugation downwards from the top to the tile valley Thoroughly press down the edge region
STEP 4
Cut the remainders with a knife or plate scissors
Write a review
Your Name:
Your Review:
Note: HTML is not translated!
Rating:
Bad
Good
Enter the code in the box below: