Stainless Steel Tanks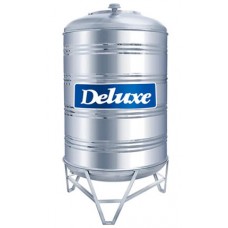 Product Code:
Stainless Steel Tanks
Availability:
In Stock
Stainless Steel Water Tank
Conlex has been manufacturing customized industrial tanks for over 20 years, including stainless steel water tanks. Through years of experience, we have honed the fabrication process of custom tanks and can build the right stainless steel water tank for your next project. From the design cycle through the installation of the stainless steel water tank, you can count on Aquastore's team of professionals to be by your side every step of the way and provide timely and accurate project completion:
Our stainless steel water tanks almost never need costly maintenance such as repainting and our interior coatings provide superior resistance to corrosion and abrasion. We have a proven track record for building industrial tanks of all kinds. Advantages of our stainless steel water tanks:
Cost Effective:
With real life cycle savings.
Speed of assembly:
Less construction time compared to competitive tanks.
Very Low Maintenance:
Best of all, their performance is dependable, with minimal maintenance costs, and associated down time.
Write a review
Your Name:
Your Review:
Note: HTML is not translated!
Rating:
Bad
Good
Enter the code in the box below: